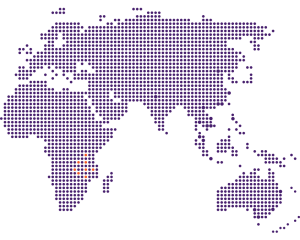 Business Name Registrations in Kenya, are commonly referred to as Sole Proprietorships, BN2, or Partnerships and are Registered under the Business Names Act. This is the most common business registration process for small businesses and Partnerships in Kenya.
Business Name Search.
You must provide at least three unique business name suggestions in order of preference for a Business name search. The proposed business name must be reserved pending registration. An application for name search of a proposed Business Name is made at the same time as the registration. No separate name searches are conducted. This is done online at the owner e-citizen account.
Application for sole proprietorship registration in Kenya
Once the preferred name is searched and reserved by the registrar of Business names, the application for registration shall be processed via the prescribed BN registration form. All Online business registration in Kenya are done via the e-Citizen platform.
Upon submission, the application shall be approved and ready for issuance of the certificate. Business name Certificate. Upon a successful application, The certificate of Registration of the Business name
Requirements for sole proprietorship Registration in Kenya.
The Proposed Business names for search and reservation. – The proposed business name search is conducted to ensure it is not similar to an existing registered Business. If approved, it is reserved for 30 days.
The nature of Business. One activity the business shall undertake. – A Sole proprietorship or partnership is permitted to conduct only one line of business due to the nature of its liability.
Names of the Proprietor/s in Full.
Postal address for the Business Name.
Proposed Physical address of the Business.  Address includes Name of road, Plot number, town, county.
Copy of ID or Passport of the Proprietor or Partners.
Passport photo of the Proprietor/s.
Email address of the Business distinct from that of the proprietors.
Residential Physical address of the proprietor or partners.  The Address to includes Name of road, house number, town, county.
As a regional expert provider of corporate services, Ocl business associates helps corporates and private clients seamlessly advance their businesses and interests in difficult-to-navigate markets in east Africa .A single Infrastructure for Africa-wide Expansion. Start, Scale and Operate your business in every east African country.