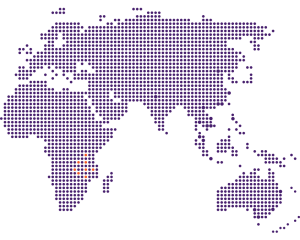 Open an e-citizen account. e-Citizen is the online portal through which the Kenyan government conducts much of its official business. Its the government portal for official government services here in Kenya. It's free to use and easy to sign up for. When creating a personal account, you'll need to type in your Kenyan ID number (found on government-issued identification) and your name or your official passport if a foreigner wishing to register a business or company in Kenya . Also enter a working email address and create an account . A Kenyan company can have directors who live abroad and are not Kenyan citizens. One person can register a company in Kenya
Upload a passport photo. e-Citizen requires you to upload a recognizable passport photo of yourself before registering your e-Citizen account.
Navigate to the Business Registration Service home page. Select the Business Registration Service and proceed to make an application. Select private limited company registration
Choose a business type to register. Once you're in the Business Registration Service, make an application and choose the type of business you'd like to  register.
Choose and reserve a business name. The name may be rejected if it is too close to the name of an already-registered Kenyan business. You should hear back from the Registration Service within 1 business days regarding if the name is acceptable or not. If the name is accepted, the registrar will reserve the name for 30 days. You have this much time to complete the business registration.
Pay for the name search. The Kenyan government requires potential business owners to pay a small fee to run the business-name search. You can pay online with a credit card or MPESA. The e-Citizen site does not notify you via email once the name has been approved. So, you'll need to log back in to your account on a daily basis to check if the approval has been granted. An amount of KShs.150 is roughly equivalent to $1.50 USD.
Fill out the company registration form CR1. Begin by writing the company's name and the location of its business office. Form CR1 also asks for the names and other personal information of all of the directors and shareholders of your Kenyan company (including any who may live abroad). Scan a copy of the ID cards and colour passport photos of all company directors and shareholders. Print these documents out and attach them to the completed form CR1.  If you have company directors who live outside of Kenya, also include a copy of their passport bio data page.
Write out the company's directors' addresses on form CR8. The Kenyan government requires businesses to provide the official residential addresses of the director or directors (including any directors who live outside of Kenya). Print out a copy of form CR8 and write in the name and business type of your company. Then write down the legal name and home address (not PO box) for all company directors. Sign and date the form to finalize it
State your businesses' nominal capital holdings on form BN6. The KRA requires all new businesses to declare their capital holdings. On form BN6, fill in your business's name and your own name. Then, under the corresponding text boxes, provide the amount of capital that your company possess in Kenyan shillings. If your company is publicly traded, also state how many shares the company's capital holdings are divided into.
Draft a Memorandum and Article of Association to outline your business objectives. The Kenyan government requires new businesses to file 2 documents which describe the objectives, rules, subscribers, and authorized share capital of your company: the Memorandum of Association and Article of Association. Draft these documents before filing your final registration paperwork. These documents are typically prepared by an advocate, but can also be drawn up by an administrative assistant or the company's director. The Memorandum of Association details your business's name, location, its business object, states the value of each company share, and specifies how many shareholders the company has. The Article of Association contains the company's rules and regulations. It lists each member's liability, the powers of the company directors, the rights of all company members, and how directors are to be appointed and removed from their position.
Your company documents will be prepared and each director will be required to sign the Memorandum & other documents as follows;
Form CR1 – Application Form for Company Registration
Form CR2 – Memorandum
Form CR8 – Notice of Residential Address of Director(s)
Notice of Nominal Capital Share
File the completed forms and pay the fee at a Kenyan  e-citizen account pay bill. scan and upload the CR 1,CR 2,CR 8,BOF and the statements of nominal capital forms in the e citizen BRS platform. The registrar office will approve the application and the certificate will be issued online.
Download your business certificate from the eCitizen platform. The Kenyan government will take roughly five days to review all of the forms that you've sent in, to  register your business . Once everything has been approved and your business is officially registered, the business certificate will be posted online in your eCitizen portal. You will be required to register your company with the Kenya revenue authority afterwards for the tax number.
As a regional expert provider of corporate services, Ocl business associates helps corporates and private clients seamlessly advance their businesses and interests in difficult-to-navigate markets in east Africa .A single Infrastructure for Africa-wide Expansion. Start, Scale and Operate your business in every east African country.
Contact ocl business associates for company registration in kenya