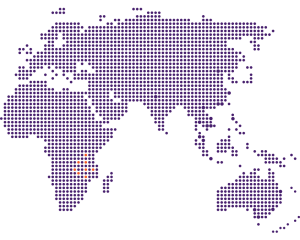 To register a private limited company in Kenya, you need to follow the steps outlined below:
Company Name Search: Begin by conducting a name search with the Registrar of Companies to ensure that your desired company name is available and hasn't been registered by another entity. This can be done together during the registration process on e-citizen platform
Prepare the Required Documents: Gather the necessary documents for company registration, which typically include:

Completed application form. This forms are generate online via the citizens portal
Memorandum and Articles of Association (MAA).
Statement of Nominal Capital.
Statement of Particulars of Directors and Secretary.
Consent to act as a Director or Secretary (Form CR8) from each director and secretary.
Copies of the directors' and secretary's national identification cards or passports.

Company Incorporation: Once you have the required documents, you can proceed with the company incorporation process. Submit the documents to the Registrar of Companies, along with the prescribed registration fees on e-citizen platform.
Pay Registration Fees: The registration fees are based on the nominal share capital of the company. Ensure you pay the appropriate fees as per the Companies Act.
Obtain Certificate of Incorporation: If all the documents are in order and the fees have been paid, the Registrar of Companies will review the application. Upon approval, you will receive a Certificate of Incorporation, indicating that your company has been registered.
Apply for a Business Permit and Licenses: Depending on the nature of your business, you may need to obtain additional permits and licenses from the relevant government agencies or local authorities.
Tax Compliance: Register for taxes with the Kenya Revenue Authority (KRA) and obtain a Personal Identification Number (PIN). Comply with all tax obligations, such as filing tax returns and paying taxes.
All this is done online via the e-citizen portal and kra portal
It's important to note that the registration process and requirements may vary slightly depending on the specific circumstances and updates to Kenyan company registration laws. Therefore, it's advisable to consult with a legal professional or business registration service to ensure accurate and up-to-date information for your situation.
Contact ocl business associates for company registration in Kenya.