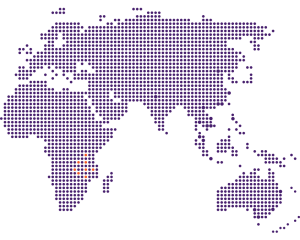 The National Construction Authority (NCA) in Kenya is responsible for the registration and regulation of the construction industry in the country. Registration with the NCA is mandatory for all contractors, subcontractors, and construction professionals who intend to undertake construction projects in Kenya.
Here are the general steps to register with the National Construction Authority in Kenya:
visit the national construction authority website
Fill out the application form online: Provide accurate and complete information on the application form. The form will require details such as personal information, contact details, professional qualifications, and experience.
Gather the required documents: Prepare the necessary supporting documents, which may include:

Certified copies of academic and professional certificates.
Proof of work experience, such as appointment letters, contracts, or employer testimonials.
Tax compliance certificate.
National Identification card or passport copy.
Certificate of good conduct (for contractors only).

Pay the registration fees: The registration fees vary depending on the category of registration. Ensure you pay the correct amount as specified by the NCA. This payment is done online via mobile money
Submit the application online and wait for the communication from the NCA authority.
Application review: The NCA will review your application and verify the information provided
Registration decision: Once the application review is complete, the NCA will communicate the registration decision to you. If approved, you will be issued with a registration certificate.
It is important to note that the NCA has different categories of registration, such as contractors, subcontractors, and construction professionals (e.g., architects, engineers). Each category may have specific requirements and qualifications that need to be met.
For the most accurate and up-to-date information regarding the registration process, it is recommended to visit the official website of the National Construction Authority in Kenya or contact their offices directly.
contact ocl business associates for NCA registration in Kenya