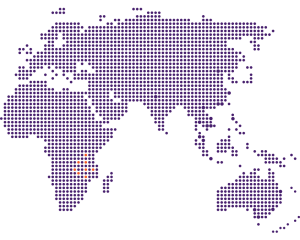 OCL business associates helps clients with Kenya company registration and set up. There are several ways of doing business in Kenya, the most common being setting up of liability company, locally known as a private limited company. The Kenya private limited company is the type of business entity most commonly used for Kenya business setup by both local and foreign entrepreneurs.
A Kenya LLC requires a minimum of one director and one shareholder of any nationality and who can be living outside of Kenya.
In accordance with the companies act, there is no minimum share capital requirements when setting up a company in Kenya. However ,foreigners wishing to relocate to Kenya by obtaining an entrepreneur visa are required to show that they have or will invest at USD 100000 in the company.
After business registration in Kenya, all companies are required to register with the Kenya revenue authority and prepare financial statements which must always be audited.
Private limited company registration in Kenya is done online through the business registration services.
We provide the following services to our clients in East Africa:
Incorporations, Business registration, Company secretarial, Bank account opening, Registered office, Serviced office, Work permits/visas, Accounting/bookkeeping, Payments/Treasury, Tax compliance, Tax advisory, Audit, HR services & payroll, Trustee services, Private funds structures, Family office services, Resident directorships, Technology/IT infrastructure services, and Virtual CFO
As a regional expert provider of corporate services, Ocl business associates helps corporates and private clients seamlessly advance their businesses and interests in difficult-to-navigate markets in east Africa .A single Infrastructure for Africa-wide Expansion. Start, Scale and Operate your business in every East African country.