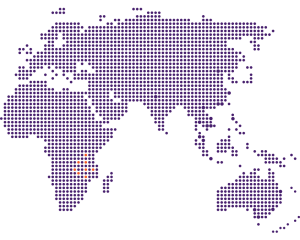 To register a company in Kenya, you need to follow the guidelines and procedures set by the Registrar of Companies, which operates under the Office of the Attorney General. Here's an overview of the company registration process:
Company Name Search: Begin by conducting a name search to ensure that the proposed name for your company is available and not already registered by another entity. You can perform this search online through the eCitizen platform or visit the Registrar of Companies' office.
Reserve the Company Name: Once you've conducted a name search and confirmed its availability, you can reserve the name for a period of 30 days. To reserve the name, submit the completed Name Reservation Form (Form CR1) along with the required fee.
Prepare the Required Documents: Gather the necessary documents for company registration, including:

Memorandum and Articles of Association: These are legal documents outlining the company's structure, objectives, and internal regulations. You can use standard templates or draft customized articles.
Statement of Nominal Capital: Provide details of the company's share capital structure.
Consent to Act as a Director (Form CR2): Each director of the company must complete this form.
Registered Office and Postal Address: Provide the physical and postal addresses of the company's registered office.
Identification Documents: Copies of identification documents (e.g., passport or national ID) for the directors and shareholders.

Prepare the Registration Forms: Fill out the necessary registration forms, including:

Application for Registration (Form CR1): Provide details about the company, such as name, nature of business, registered office, share capital, and particulars of directors and shareholders.
Notice of Situation of Registered Office : Provide the physical address of the company's registered office.
Statement of Particulars of Directors and Secretary (Form CR8): Provide details of the company's directors and secretary (if applicable).

Register the Company: Submit the completed registration forms and required documents to the Registrar of Companies. You can do this  through the e-citizen platform.
Pay the Registration Fees: Pay the necessary registration fees, which vary depending on the company's authorized share capital. The fees can be paid online
Obtain the Certificate of Incorporation: If the registration is successful, you will receive a Certificate of Incorporation. This document confirms the existence of your company.
After the registration process, it's important to comply with other legal obligations, such as tax registration, obtaining relevant licenses and permits, and adhering to statutory requirements for maintaining company records and accounts.
All this process is done online via the e-citizen platform