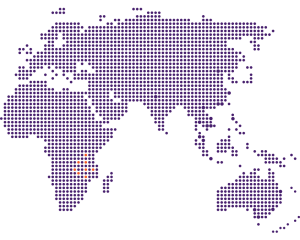 In Kenya, the process for a director's resignation in a private limited company involves several steps. Here's a general outline of the process:
Review the Company's Articles of Association: The Articles of Association of the company typically outline the procedures for director resignation. It is essential to review these articles to understand any specific requirements or procedures that need to be followed.
Notification to the Board: The resigning director should formally notify the company's board of directors about their intention to resign. This notification can be done in writing, preferably through a formal resignation letter. The letter should include the effective date of the resignation.
Board Meeting: The board of directors should convene a meeting to acknowledge and accept the resignation. During the meeting, they will record the resignation in the minutes of the meeting. The company may also discuss any necessary actions to be taken regarding the resignation.
Director's Report and Filing: The resigning director should prepare and submit a director's report, outlining their activities and responsibilities during their tenure. This report is typically submitted within seven days from the date of resignation to the company's registered office.
Removal from Company Records: The company must update its records to reflect the director's resignation. This includes removing the director's name from the company's register of directors and informing the Registrar of Companies about the change within 14 days from the date of resignation. This can be done online via the e-citizen portal platform.
Return of Company Property: The resigning director should return any company property, documents, or assets in their possession. This may include company laptops, keys, access cards, and any other items assigned to them during their tenure.
Informing Other Parties: The resigning director should inform relevant stakeholders about their resignation, such as shareholders, employees, and business partners, as necessary. This communication helps ensure a smooth transition and avoids any confusion or disruption to the company's operations.
It is important to note that the specific requirements and procedures for director resignation may vary depending on the company's Articles of Association and any applicable laws or regulations. Therefore, it is advisable to consult a legal professional or company secretary to ensure compliance with all relevant requirements.
Contact ocl business associates for director resignation in a private limited company in kenya