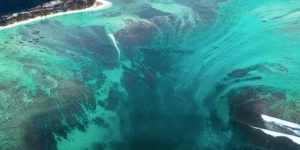 To register a company in Uganda, you will need to follow certain procedures and fulfill specific requirements. Here is a general overview of the process:
Company Name Reservation: Choose a unique name for your company and submit it for reservation to the Uganda Registration Services Bureau (URSB). The name reservation process usually takes one working day.
Articles and Memorandum of Association: Prepare the Articles and Memorandum of Association, which outline the company's objectives, share capital, shareholders, and other relevant details. You can seek the assistance of a lawyer or a company formation service to help you draft these documents.
Registration Forms: Obtain the necessary registration forms from the URSB or download them from their website. The forms typically include Form 1A (Application for Registration of a Company), Form 7 (Notice of Situation of Registered Office and Postal Address), and Form 8 (Particulars of Directors and Secretary).
Registration Fees: Pay the prescribed registration fees. The fee structure depends on the company's authorized share capital and can be found on the URSB website. Ensure you obtain an official receipt for the payment.
Submission and Processing: Complete the registration forms and attach the required documents, including the Articles and Memorandum of Association. Submit the forms to the URSB along with the necessary fees and supporting documents. The URSB will review your application, and the processing time can vary.
Certificate of Incorporation: Once your application is approved, you will receive a Certificate of Incorporation from the URSB. This document confirms the legal existence of your company.
Tax Registration: Register your company for taxes with the Uganda Revenue Authority (URA). This includes obtaining a Tax Identification Number (TIN) and registering for Value Added Tax (VAT), Pay As You Earn (PAYE), and other relevant taxes based on your business activities.
Licenses and Permits: Depending on the nature of your business, you may need to obtain specific licenses and permits from regulatory authorities. Research the requirements related to your industry and ensure compliance.
It's important to note that the process and requirements may vary based on the type of company you are registering (e.g., private limited, public limited, sole proprietorship) and the specific circumstances of your business. It is recommended to consult with a legal professional or a business advisor familiar with the company registration process in Uganda for personalized guidance and to ensure compliance with all applicable laws and regulations.
Contact ocl business associates for company registration in Uganda