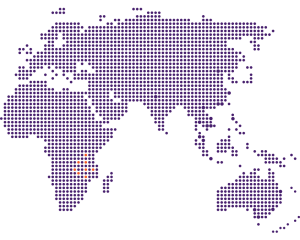 we assist with the registration and processing of limited liability companies in Kenya. We provide a fast and reliable company formation service for clients in Kenya and all over the world. Company registration in Kenya is done online via the the Kenyan government registration portal .we provide you with fast and reliable company registration and support services for your business. Any individual or group of people may register a limited company in Kenya for purposes of Business. Both locals and Foreign nationals may freely register a company in Kenya without any restrictions. You don't need to travel to Kenya to register your company.
Procedure for registration of a company in Kenya.
1. Name Search. The proposes company name has to be searched and reserved by the registrar of companies. Propose three company name for name search and approval.
2. Execution of forms CR1, CR2, CR8 and statement of Nominal capital. Once the name is approved and reserved. The company registration forms are executed and signed by the subscribers and directors of the company. This forms are generated online via the e-citizen business registration portal.
3. Application for registration. – The application forms are then launched with the Registrar for registration. After signing the documents you scan and download the forms to the brs portal for the company registration to be approved
4. Registration and issuance of certificate of Incorporation. This is the last process and is carried out by the registrar of companies
5. PIN application. This is done on the Kenya revenue authority  i-tax portal. You will be able to generate the Kenya revenue authority pin certificate.
There are essentially four types of companies that  exist in Kenya today. These are:
Companies limited by shares
Companies limited by guarantee
Unlimited companies
Subsidiary Company of a parent company
Representative Offices/ Branch (Foreign companies)
As a regional expert provider of corporate services, Ocl business associates helps corporates and private clients seamlessly advance their businesses and interests in difficult-to-navigate markets in east Africa .A single Infrastructure for Africa-wide Expansion. Start, Scale and Operate your business in every east African country.
Contact OCL business associates for company registration in Kenya today